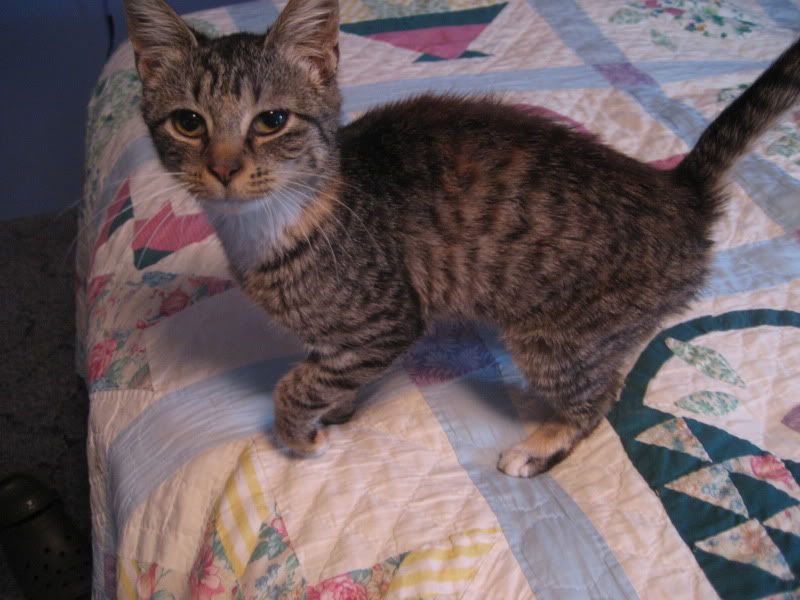 She followed me home. I swear! I got out of the car last night - she had been waiting and jumped out to greet me. I tried to ignore her and went inside, but then I looked out and she was sitting there on the top step just looking up at me... and this little thing has personality. She doesn't seem to be scared of anything and slept quite content and purred away all night right next to me.
However... Lizzabella - the 20 pound Ragdoll kitty of the house - HATES this little thing. I don't mean a little bit either. I never knew cats could
make
such sounds, but instantly on sight of seeing the little one, Lizzabella went nuts, hissing, arching her back and
growling
! I swear I didn't know cats could do that and she sounded like one
pissed off
mountain lion!
So for now I'm keeping them on separate sides of a tightly closed door. We shall see. My nerves can't take this war... and I'm not quite sure she'll be staying, but if it works out, I'm thinkin' her name
might
be Sophie.