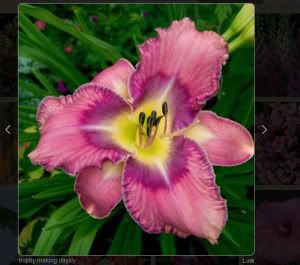 My garden will have these. I bought two each of six different varieties of daylilly from
Robertas Gardens
and I can't wait to see them all grown up!
I planted six today and waiting on the other six (three scented varieties!) to arrive. It's gonna look so pretty with the solar lights once everything gets growing. I think flower gardening is much more my thing than the veggies. It's still gonna be work, but not so bad. And pretty :)
Now let's just hope the little sprouts keep growing and it doesn't snow next week!