Not "THAT" kind of gas. Puhleese.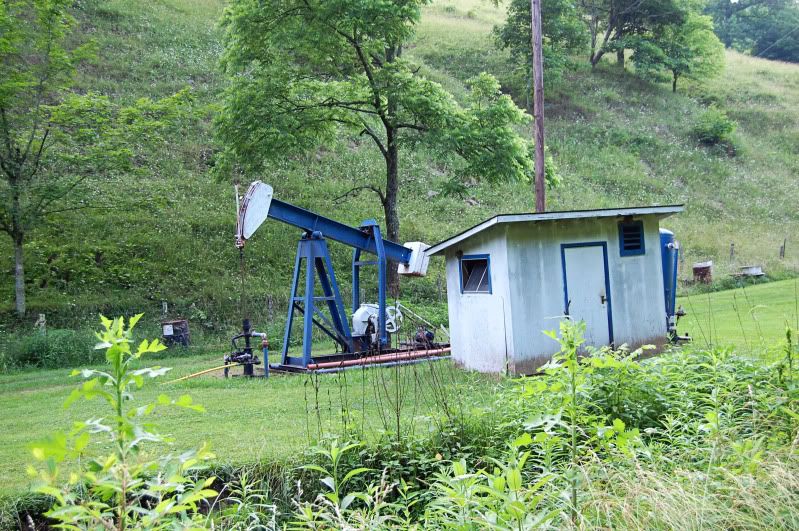 I'm talking about the
real
deal. My dad owns most of a mountain and there's a whole
lotta
natural gas underneath. In WV, you aren't allowed to own mineral rights to your land... just from the ground up... so to be able to get
to
the gas, the big companies want to come on your land and it's up to you if you want to sell them "right of way" or not. Dad sells right of way to the gas companies in exchange for free natural gas, and let me tell ya, he has everything he can hooked up to it.. heat, dryer, stove, deer stand (and it's true - he says "a feller ought ta be comfortable, right?" He has a point there.), ::laughing:: and it's all free. For life. But it's rustic. Here's an example just down the road of how the gas lines are all over the place.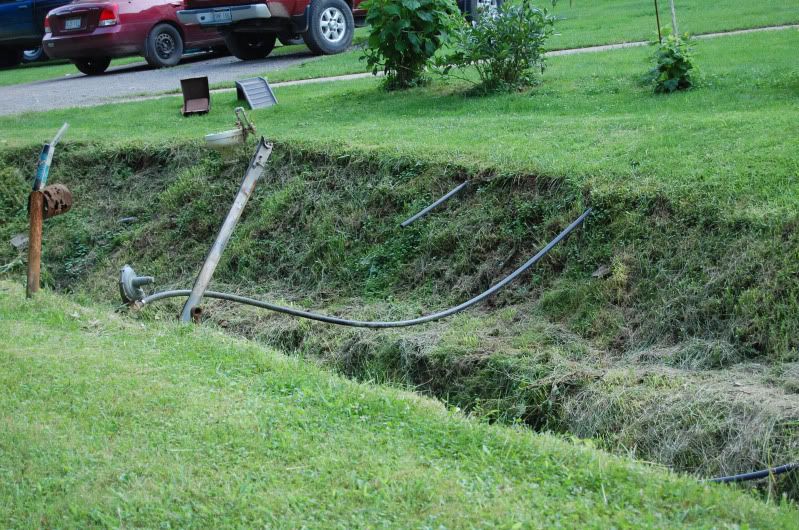 A little scary, but they're checked regularly... and free is free. And I am so abundantly blessed.