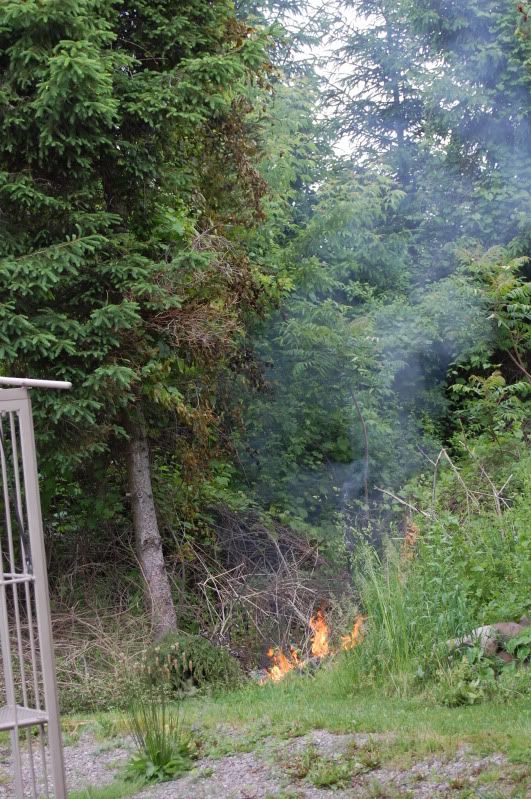 It's under control. Now. But I almost called them myself. I guess I shouldn't be left alone with fire. I was burning some brush - there was no wind and I thought most of the surrounding area was damp enough for it to be safe - but apparently I'm no judge of
safe
. Look how far up I burned that tree! When I finally decided it looked a little out of control, and realized the garden hose wouldn't quite reach - I panicked a little and all I could think to do was run back and forth from the house to the fire with big glasses of water. Hey, I was panicked and it all worked out, but it's still
burnin
' as we speak and my hands are still
shakin
' a little too. Some "survivor woman" I am!
So anyway, while I'm here, I thought you'd like to see a picture of the garden I'm
killin
' myself on. And don't say anything about my "scarecrow". It's all I could find and I was
tryin
' to be
inventive
. *grin* The black paper keeps the weeds down, and so far the critters are
stayin
' out of there.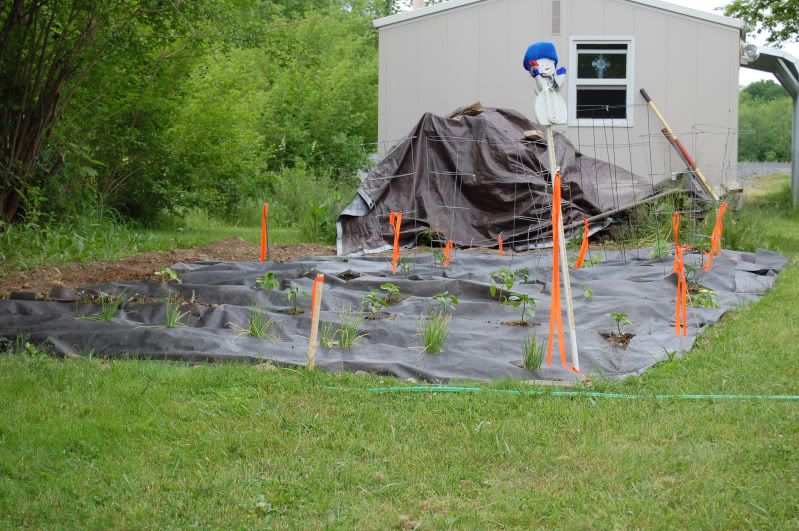 ::
crossin
' my fingers they
stay
out ::